Awning carpets are  an essential accessory for everyone who has a caravan or motorhome awning.
Why Have an Awning Carpet ?
When you think about it no one would go camping with a tent that didn't have a ground sheet !  The grass on the pitch would cause all of your belongings to get dirty & damp. When it rained the whole place would be covered in mud. Much as we all love being outdoors, having all the bugs & mini beasts wandering all through your gear, would be a bit much for most people.
So when you have chosen your motorhome awning why have all your table, chairs, shoe basket & anything else you want outside, stuck on the damp grass ?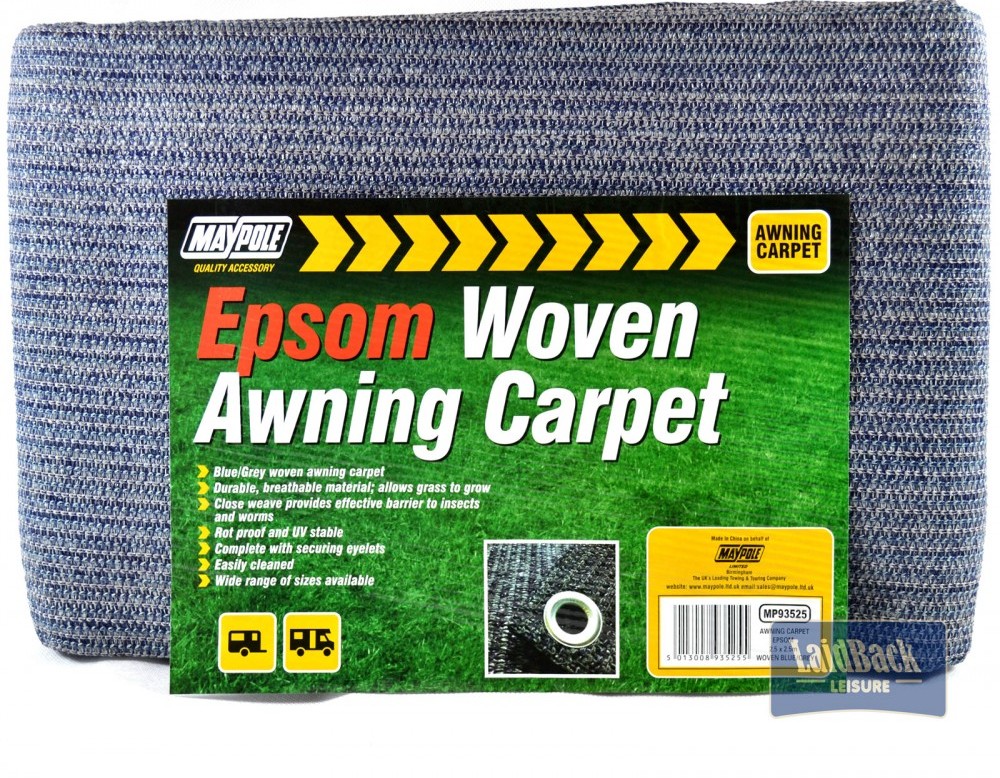 An awning carpet is the perfect solution. They are a relativley cheap, but essential item, for anyone who wants to sit outside & get the maximum use from their awning. The awning & awning carpet creates a much more usable outside space, that literally doubles the ammount of living space, available to you. So it makes sense to buy the the best awning carpet that you can.
Awning carpets feel great under foot & if you are on a hard standing pitch with gravel or stoney ground, they are especially comfortable to walk on bare foot.
They also help to keep the interior carpets of your caravan or motorhome clean, as the great outdoors isn't coming indoors on muddy feet. Also the bases of shoe baskets, chair legs & table bases remain clean even when the ground is wet.
Are They All The Same ?
Simple answer – No they are not & as with so many items, you get what you pay for.
My awning carpet was getting a bit tatty, so it was time to get a replacement. I saw one that look good, the colour was great, the size was correct, the price was right so I bought it.
When it arrived I was rather disapointed to say the least. the colour & size where fine, but it was just a cut of fabric.
The material was half the thickness of the old one, there were no eyelets to peg it down & within a very short space of time it sarted to fray. The only way to use it was to put over the top of my old one, which luckily I hadn't thrown out! This is why woven fully hemmed awning carpets are the best.
The Best Awning Carpet
After looking around & doing some research, I now have an Epson Woven Fully Hemmed Awning Carpet & it is the best. I'm very happy with it.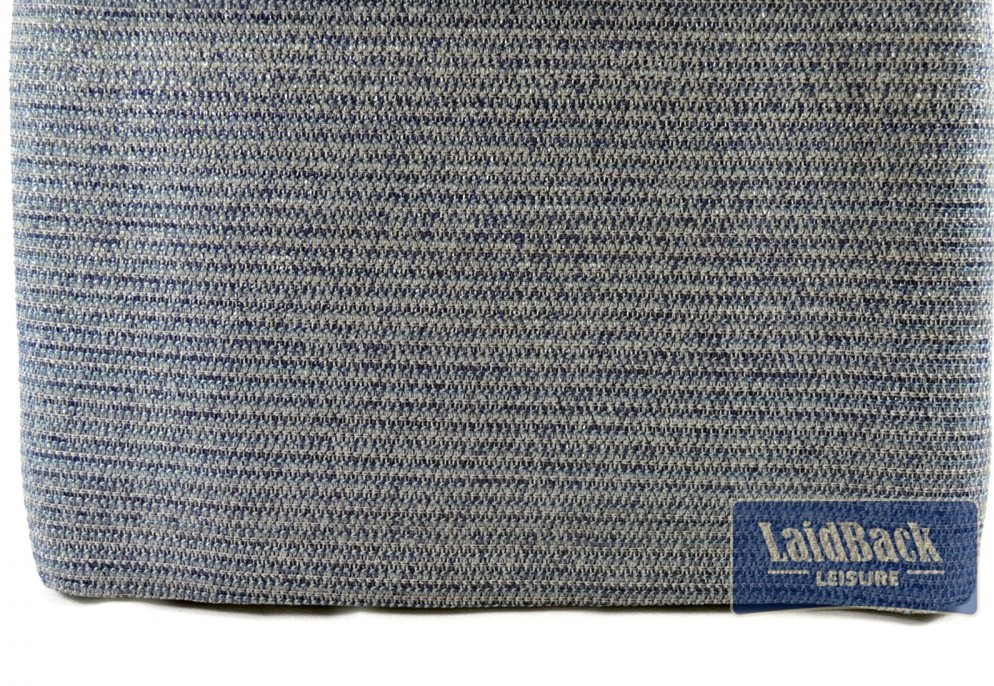 The difference is night & day.
It looks fantastic in Classic Blue/grey, it creates a thick breathable comfy warm layer to walk on bare foot whether on grass or stoney ground. It is fully hemmed & is fitted with metal eyelets & all at a very reasonable price.
Great deails online for Maypole Awning Carpet

– click the link below :


Lets have a look at the manufactures, Maypole Description & Features ;


✔ Woven awning carpet is made of durable, breathable material that allows grass to grow but the close weave acts as an effective barrier to insects and worms!
✔ The carpet is rot proof & UV stable, so it will not fade!
✔ Fully Hemmed!
✔ Fitted with eyelets to securely peg it down!
✔ Wide range of sizes available!
✔ Easily cleaned!
✔ Classic Blue/grey colour!
✔ Complete with a handy zip bag for easy storage!
You can get them in 9 different sizes from 2.5m right up to 6.5m, so that should cover just about everyone
  Part Numbers    Width (M)    Lenght (M)  
| | | |
| --- | --- | --- |
| MP93525 | 2.5 | 2.5 |
| MP93530 | 2.5 | 3 |
| MP93535 | 2.5 | 3.5 |
| MP93540 | 2.5 | 4 |
| MP93545 | 2.5 | 4.5 |
| MP93550 | 2.5 | 5 |
| MP93555 | 2.5 | 5.5 |
| MP93560 | 2.5 | 6 |
| MP93565 | 2.5 | 6.5 |
NOTE :The awning carpet can be temporarily stowed away in the storage bag even when wet, but must be fully dried before storing for any length of time.
Is It Worth it ?
There is a wide choice of awning carpets to choose from different manufactures, with different colours & patterns, & a lot have similar features.
But none have better than this & that is why I think the Epson Woven Fully Hemmed Awning carpets are the best awning carpets currently available on the market today.
Maypole have a very good reputation in the leisure industry & market quality products. Their Epson range is no exception.
Expect to pay £ 15 for a 2.5m x 2.5m &  upto £45 for a 2.5 x 6.5m , so even though it is a quaity product, it is very well priced!
Good video showing the awning carpet & the waterproof & breathable layers that the awning carpet can sit on, to give an even more luxurious feel.